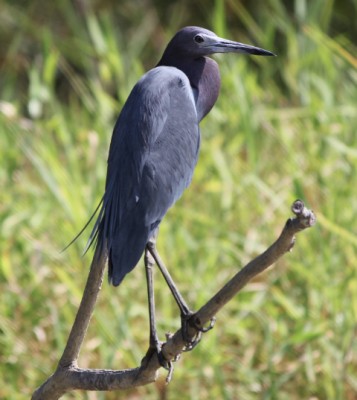 There is a poignant scene in the 1996 film Shine, about the life of concert pianist David Helfgott, in which he asks an astrologer to marry him. Mr. Helfgot suffers from a severe emotional disorder, something that the astrologer -who would eventually accept the proposal- knew about. The astrologer's decision came only after she reassured herself that her life was going to change. A lot.
Change is at the heart of Costa Rica, the Land that Time Forgot. This is an e-book written by Randy Berg, a real estate developer at CasitasForSale.comwho advertises with The Costa Rica Star. Change was what brought Mr. Berg and his wife to Costa Rica, and upon their arrival change became manifest rather quickly. Just like Gillian Murray, the astrologer wife of David Helfgott, Mr. and Mrs. Berg had to realize that their life was going to change a lot before making that final decision.
The first change is mentioned early on. Randy and Rhonda Berg lived in the northern state of Minnesota when the tragedy of 9/11 struck and changed the lives of an entire nation. They faced the uncertainties that many Americans have learned to live with since then. What they found in Costa Rica when they decided to take the plunge was that our country is nothing like their past life in North America, and thus adapting to change was definitely in order.
In Costa Rica, the Land that Time Forgot, Mr. Berg explains his rationale for choosing Costa Rica not only as a place to retire, but also as a place to prosper as an entrepreneur. The Bergs chose our country based on a process of elimination between Mexico, Nicaragua, Panama and other places in the Caribbean. They admit to have fallen for the Pura Vida promise from the start, but after careful research they made their decision, fully aware that they still had a lot to learn and that change was just starting.
The polarizing opinions that so many foreigners, both tourists and long-time residents, have of our country are addressed in the e-book. Take, for example, this concise observation on the endless argument about crime in Costa Rica:
Refreshing nuggets of information such as the one above are found throughout the 129-page e-book. The real estate section is quite encompassing; everything from a glossary of real estate terms in Spanish to the tedious and tax-heavy process of home construction. Some of the advice is pretty blunt, yet practical, such as the two-tiered pricing whereby everyone who is not a Tico is bound to find. The solution? A Tico straw man (or Tica straw woman).
Not everything is real estate in Costa Rica, the Land that Time Forgot. There are interesting tidbits of cultural information that foreigners will appreciate, such as why train transport is the exception in Costa Rica, rather than the norm (it has to do with the influence of political oligarchy). The cost-effectiveness of bringing a car and furniture when relocating is also discussed.
The e-book, which features enough iconic photos of the beautiful nature and biodiversity of Costa Rica to qualify as a coffee table e-book, is arranged chronologically to an extent, but readers can easily navigate the neatly organized sections like banking, health care, climate, regional characteristics, cost of living, safety, investing, making a living, etc.
By the end of Costa Rica, The Land Time Forgot, one gets the sense that the lives of Mr. Berg and his wife changed a lot since they made the move from post 9/11 America. Change has been good for them, and they have learned a lot from their experience. A lot of what they have learned is shared on the book, which is written specifically for those thinking about making the leap. It's a light and breezy read in PDF format, ideal for electronic readers, and it stands well on its own as a quick reference guide.
Why refer to Costa Rica as a land forgotten by time? It's almost an euphemism as Costa Rica has seen her fair share of development, and she is bound to see even more in the future. But when one looks at the imposing skyline of Panama City to the south, or even the may well-kept roads in Nicaragua to the north, there is a sense that Ticos and many expats are happy to see time progressing slowly here.
You can download your free copy of Costa Rica, The Land Time Forgot exclusively here with The Costa Rica Star. In the next month it will be offered for sale on Kindle, but you can get it from us for free (PDF, 129 pages, 10.8 MB).
*Please note that it may take several minutes to download depending on your connection speed.