Free Lesson: The Real Truth about Lead Generation and Sales – How to Make Certain You Get Yours!…
Our Mission
THIS IS OUR MISSION:
To ensure that every business…whether large, small…experienced or startup…has the tools and the knowledge to dominate his or her marketplace.
To give each business the path that will allow his or her followers and potential buyers to see that there is only one clear cut choice to commit to and to follow.
To offer the best possible steps to achieve not only profitability but freedom…in the least time possible and with the least confusion possible.
AND lastly, if we cannot help you…we will tell you…It is useless to procrastinate, to lie and to make promises that cannot be kept.   We would rather you succeed with a recommendation that someone else help you than have you fail.
Our goal is simple… it is your success.
Anything less than that, is failure.
Period
You own a business…
And you're frustrated beyond belief…because you either are dangerously close to the edge and can't see beyond the end of the week…OR…you have hit a plateau and would like to do better but simply don't know how.   And you don't know which way to turn.
…or you're just starting out and you have seen to many alternatives that you are like a deer frozen by headlights.  The phrase "analysis paralysis" was written just for you.
The business climate today is more treacherous and more confusing than it ever has been.    And for the very first time ever, more business are failing than have started.  And the odds of success are highly stacked against you.
And you hear about the internet and how it is supposed to bring you in touch with more business and buyers than you can imagine.    But you don't even know how to get their attention.
And buyers are scared… and they are leery of almost anyone trying to sell them anything.   They WANT to buy… but they don't trust anyone either.
"Who is Randy Berg and why should I care?"
Age 70, native of Minnesota, and at my age, I always anticipated that I would just be "kicking back" and enjoying my retirement.
But I thought that a decade ago too, and that isn't me.
Married, three children, daughters, all with children that make me smile every time I think about them.
Married over twenty years and no, it didn't take the first two times.   I have been lucky enough to find someone who loves me enough to put up with me and support my idiosyncrasies and crazy ideas.  She is my rock.
After studying business and psychology in the 60s and early 70s I decided that I had better get serious and get a job.
First was with a conglomerate and the second was a privately held, international exporter that hired me to sell for them overseas.
And at that point, my drinking was getting away from me… and I was fired after I ended up in a foreign country and didn't know how I got there.
It took me 18 months to admit that "just maybe" I had a problem.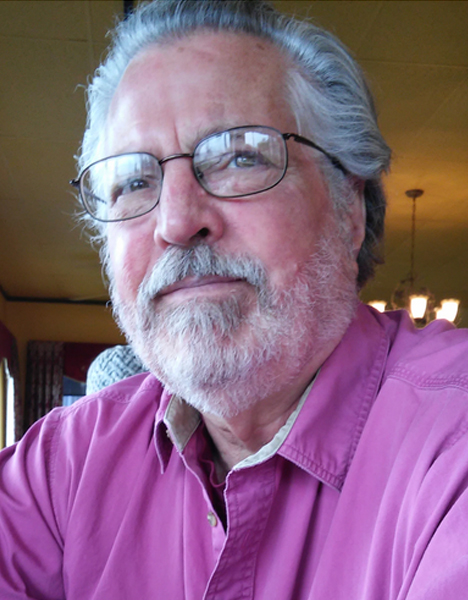 "What exactly do you do?"
The easy answer is that we help businesses advance, get their feet on firm ground, establish profitability and help set up systems to free up the owner's time…AND most importantly we help businesses build relationships with their marketplace so that not only will the owner prove his authority and competence but also become a person that the buyers "like", will refer others to…and will follow … sometimes even blindly.  And best of all… we make the process easy to understand and implement…so that the results become exactly what you had intended when you first started your business.
Here is a list of some of the things we do…
I worked for Randy for 8 years as his main webmaster and graphics person. I SAW with my own eyes not only the
clients that
visited him but how they responded to him. I saw how he structured his writings, his emails and correspondence
with clients. I have never seen anyone else do what he did. He generated unbelievable relationships with his readers and they would do almost anything he recommended or said. It was almost like he hypnotized them. But they absolutely loved him and Rhonda, his wife. His Reinvention Protocol is a summary of exactly what he did. I know because I saw it.
Cessar Murillo
Listen to everything Randy says. He is a freaking genius. When I moved to Costa Rica he was the first person
I talked to about real estate and did so damn near every day. He taught me not only what to do to get results,
but more importantly, what NOT to do. I worked in an extremely competitive business before I moved to Costa
Rica and that was nothing compared to this. But I am on top in my area and I owe it to Randy and following
his suggestions. I have never seen a "course" or teachings like this anywhere else. DO WHAT HE SAYS,
WITHOUT FAIL and you will suceed.
Geoffrey F. Pacific Coast,
Randy, I have first-hand experience with the lessons you're teaching in this material, and I can tell you, it works! My business has been reinvented using the principles you explain and the best part is tat anyone can do this!
Jim Daniels